Our Path to Mastery invites us to consciously move and evolve…
From Presence to Palpation
From Palpation to Listening
From Listening to Potency
From Potency to Transformation
From Transformation to Integration
From Integration to Consciousness
From Consciousness to Simplicity
The Master Osteothai (MOT) is for everyone willing to challenge his/her beliefs & skills about Touch and Technique. The Master Osteothai offers you the opportunity to enter a completely new paradigm of Healing through Touch with a series of 5 different courses (you sign up for the 5 courses). The first workshop gives you the basic tools that allow you to develop your perception and palpation skills. During the next workshops, you are going to deepen your perception and palpation skills by learning how to tune into the most important self-regulating systems of the human body. Our journey will take us through different stages on our path to Mastery. The Master Osteothai offers you the opportunity to study and understand the principles underlying any Technique. Once you experience the power of these principles, you can start to adapt and create Technique.
Here are our 5 modules :
– Module 1 : THE ART OF TOUCH
Presence and Palpation
Principles & Concepts
– Module 2 : THE QUALITY OF LISTENING
Presence, Palpation and Listening from the Heart
Freeing the Central Nervous System by connecting the CranioSacral System
– Module 3 : THE POTENTIAL OF TRANSFORMATION
Listening and Connecting to Internal Organs
Establishing Visceral, Cranial and Joints relationships
– Module 4 : THE POWER OF POTENCY
Perceiving, Synchronizing and Igniting Potency
Developing a new quality of Touch to connect the Fascia system
– Module 5 : THE VIRTUOSITY OF INTEGRATION
Listen & Reconnect – Healing from Inside Outside
The interconnection of Structural, Visceral and CranioSacral systems
SCHEDULE FOR THE NEXT GROUP
Course 4 : September 13-19, 2022
Course 5 : December 11-17, 2022
LOCATION
The course is RESIDENTIAL and will take place at La Maison d'Amis, at Sainte Cécile les Vignes (near Orange, France), where the Lulyani school is based.
PRE-REQUISITE
To have followed at least 4 to 5 Osteothai courses with David amongst which
– Osteothai Internal organs 1
– Osteothai Breathing
– Osteothai Heart – Neck – Cranium Axis
We also definitely recommend to have taken the « Osteothai 3T Shock & Trauma ».
Or to have taken the Shen Master 1 with Jörg.
MORE INFOS
– The group will be composed of 18 students.
– The course is taught in English (no translation).
– Your registration is made for the 5 classes and, once you decide to register, you take the engagement to cover the costs for those 5 courses, whatever will happen in your own personal life !! The idea of working and growing together with the same group during the whole MOT is very important for us.
PRICE
From 1220 euros to 1310 euros per module depending on your choice of accomodation, single or shared room (800 euros for the teaching, the rest is for food & accomodation)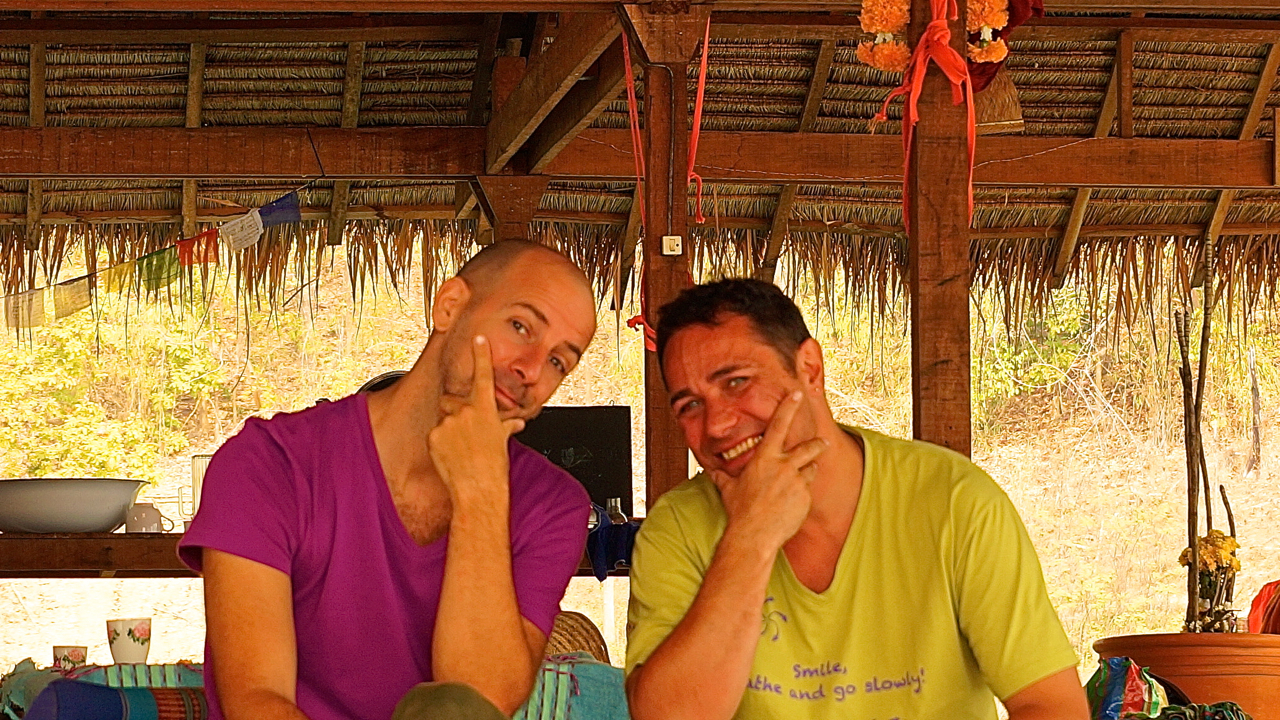 "At the still point of the turning world.
Neither flesh nor fleshless;
Neither from nor towards;
At the still point, there the dance is,
But neither arrest nor movement.
And do not call it fixity,
Where past and future are gathered.
Neither movement from nor towards,
Neither ascent nor decline.
Except for the point, the still point,
There would be no dance,
and there is only the dance."
T.S. Eliot